3D Printing with Colorfabb Ngen Filament
---
Our friends at 3DMart Taiwan have been trying out the new Colorfabb Ngen filament by printing a 22RE four cylinder engine.
The colorfabb NGen is much stronger than PLA and has a glass transition temperature( the temperature at which it softens) of 85 degrees compared to PLA which is 60 degrees. It isn't as prone to shirkage like ABS 

The 22RE four-cylinder engine was printed in two components: engine timing cover and base.

This fantastic and very detail 3dmodel based entirely on a Toyota 22RE four-cylinder engine and was reversed engineering, EricthePoolboy on Thingiverse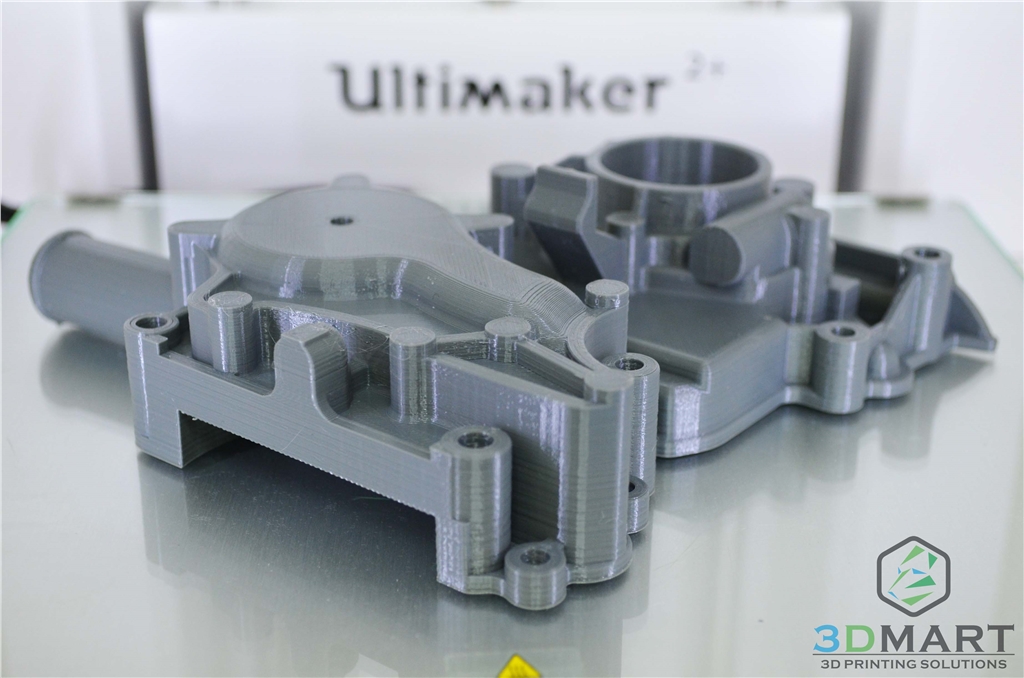 Print parameters:

Machine: Ultimaker 2+
Slice Software: Cura 15.04.4
Materials: Colorfabb - NGen - Dark Grey
Nozzle diameter: 0.4mm
Thickness: 0.15mm
Print temperature: 230C
Print speed: 40mm / s
Fill Rate: 25%
Support: Yes (30% fill amount, 0.15mm Z distance)

Print Time:
Engine Block: about 43 hours
Timing cover: about 30 hours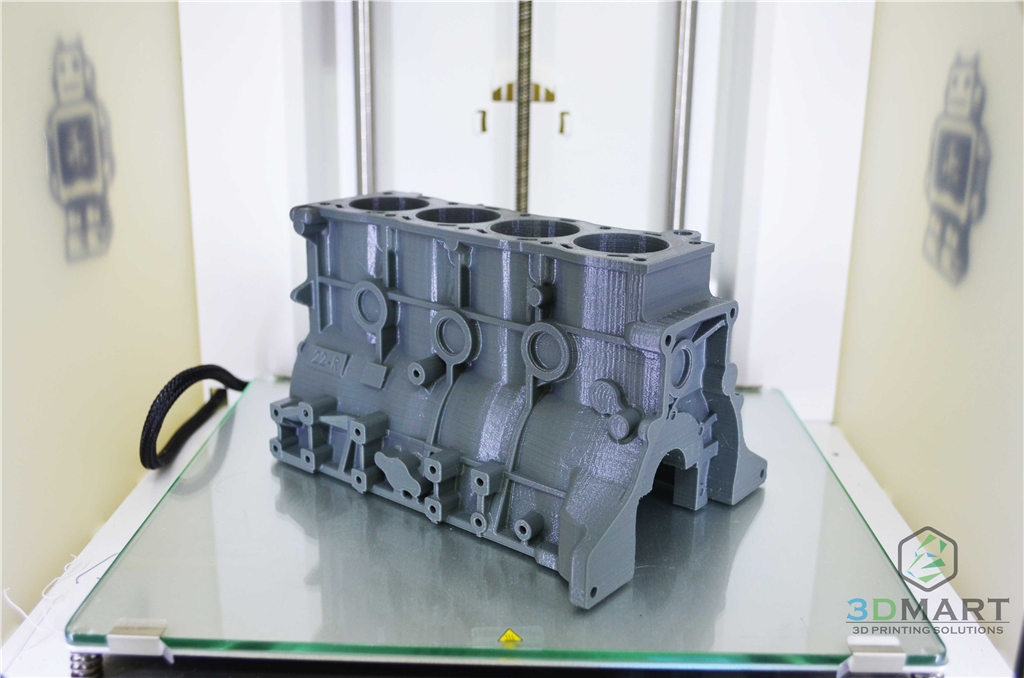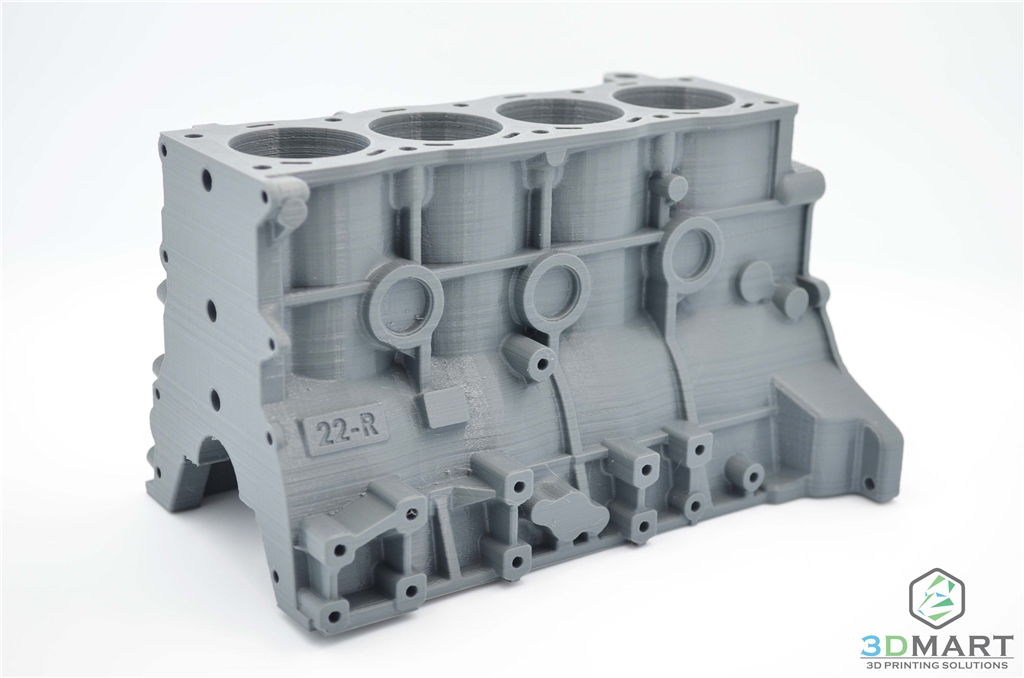 Color saturation nGEN very consistent and even and seems to have a nice Matt look to it.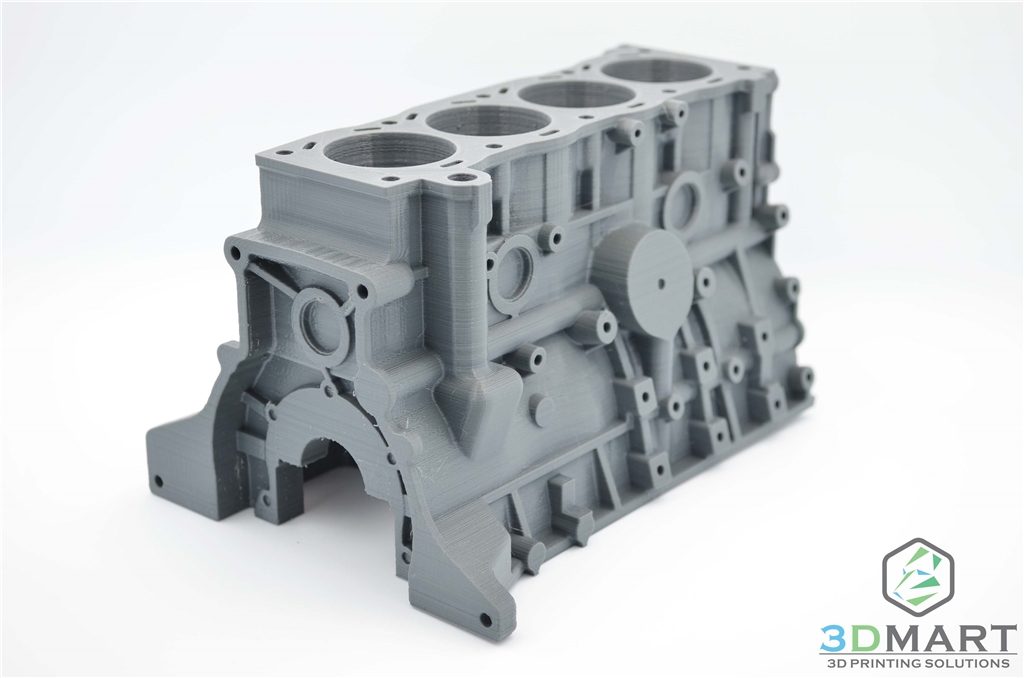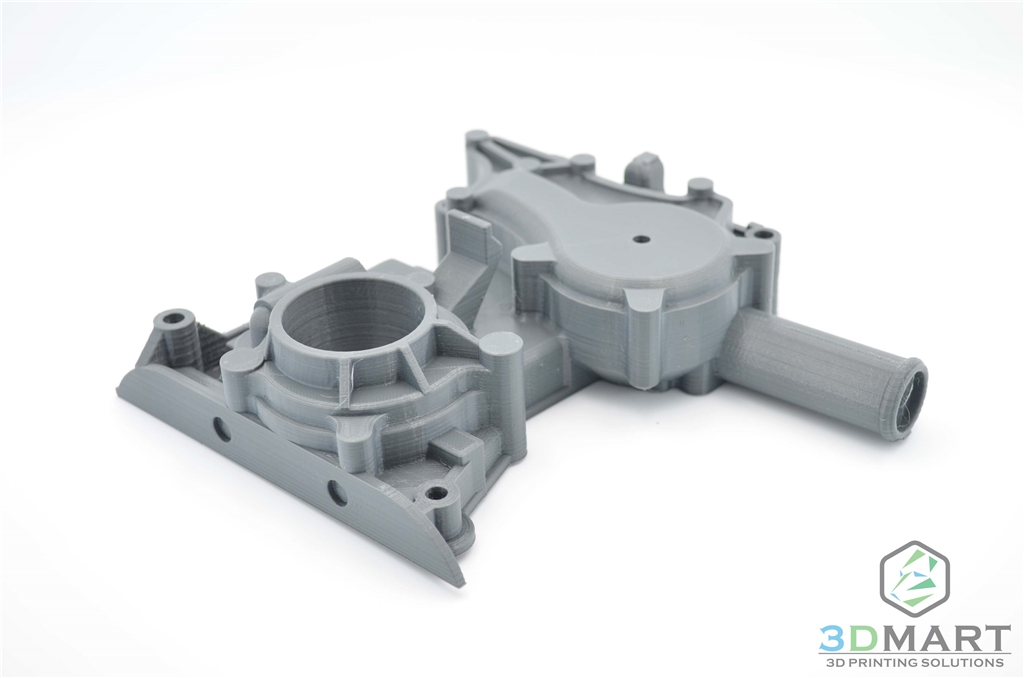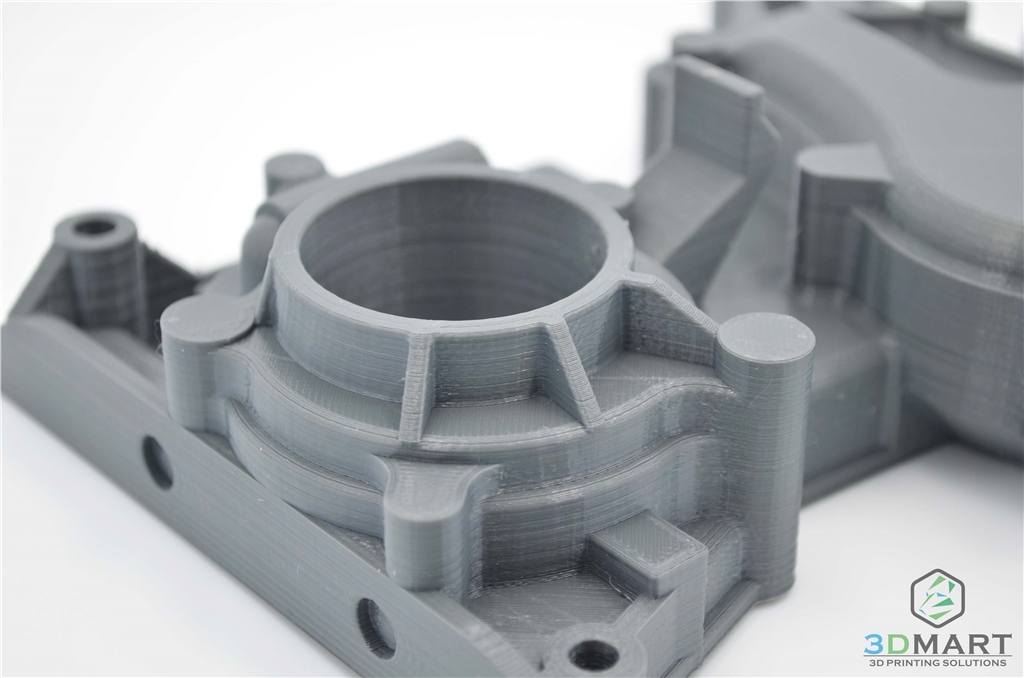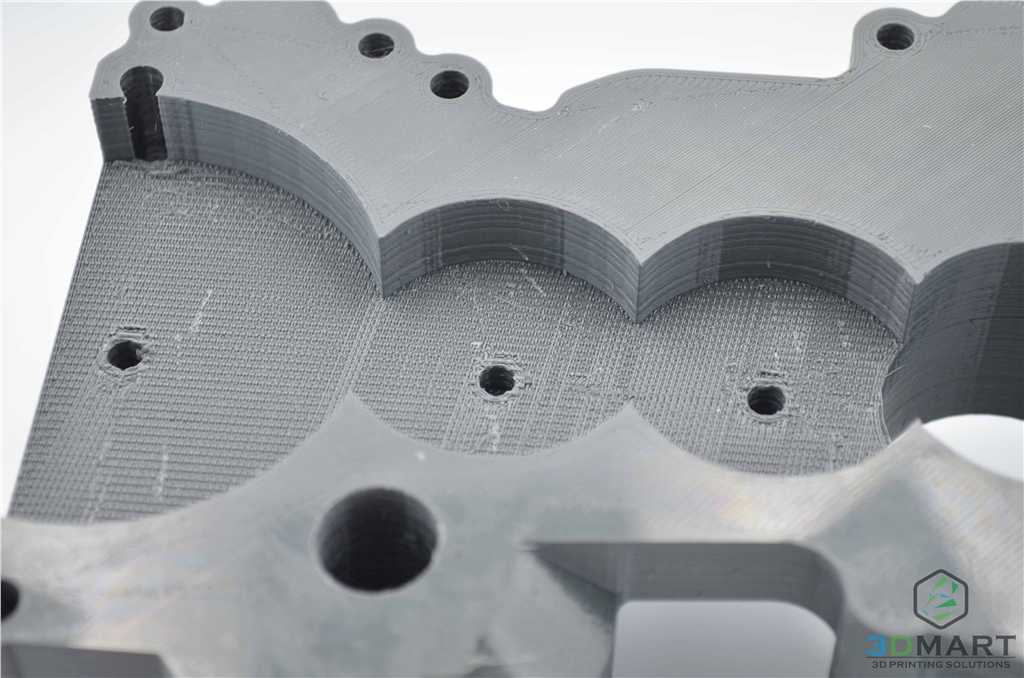 The removal of the support from the surface is quite neat.